Adjustment of Status Attorney in Raleigh-Durham, North Carolina
Are You Hoping to Obtain a Green Card While Remaining in the U.S.?
Let Hudson Law Group PLLC Adjust Your Status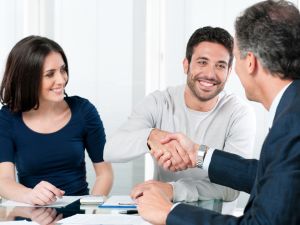 Adjustment of status (AOS) is the process of changing from a non-immigrant immigration status (e.g. student, tourist, etc.) to permanent residence (green card holder).
Eligibility to adjust status requires that the applicant must:
Be physically present inside the United States;

Have made a lawful entry into the United States; and

Have an approved AND current petition.
Adjustment of status is one of two paths for obtaining an immigrant visa (green card) to the United States. If the applicant is not eligible for AOS, he or she must use the consular process. Both consular processing and adjustment of status may be available options if the applicant is already in the U.S.
At Hudson Law Group PLLC, we have extended expertise in this area of immigration practice and we will guide you through this process with as little impact as possible on you and your family. Come in for an evaluation of your case.
Whether you are seeking permanent resident status through consular processing or through an adjustment of status, the assistance of an attorney can be invaluable. Please call our office today for a consultation.