F-Visas Attorney in Raleigh-Durham, North Carolina
F-1 Student Visa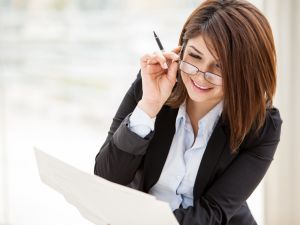 The F-1 student visa is the most common visa for students wanting to study in the United States. It is a temporary visa for foreign students who enter the United States in order to continue their education at an accredited school or college.
F-1 Student Visa Application
The steps required to apply for an F-1 student visa may vary based on the U.S. embassy or consulate where you chose to submit your application.
To begin the process of obtaining an F-1 student visa, you'll need to:
Fill out the Online Nonimmigrant Visa Application, Form DS-160. Print this application form confirmation page and bring it to your F-1 student visa interview.
F-1 Visa to Green Card
Many people that enter the U.S. through work, family, or school often seek to make this country their permanent home. However, going from a nonimmigrant visa to an immigrant visa (green card) isn't as easy as it sounds, especially for certain visas. This is because of an attribute known as "dual intent", which is the ability for the holder of a certain visa to pursue lawful permanent residence while under nonimmigrant status.
While some visas have dual intent such as the H-1B and the L-1, others do not. The F-1 is one of these unfortunate few. Applying for a green card under F-1 status may not only result in your green card getting denied, but it will also be considered a violation of status and may result in a temporary bar from re-entry into the United States. However, an F-1 visa holder may change his or her status to a different nonimmigrant visa that has dual intent, which is permitted under F-1 status. Some options to consider are H-1B, E-1/E-2, L-1, and O-1 visas. If you qualify for any of these visas, then it's a matter of filing (or having your employer file) an I-129 petition along with the fees and supporting documentation.
How Our Firm Can Help
If the visa holder wishes to extend his/her time in the United States, our firm is well prepared to conduct the F-1 Visa renewal process with you. If the applicant receives F-1 status then the holder's spouse and unmarried, minor children are eligible to obtain an F-2 Visa. We are ready to help you.
Hudson Law Group PLLC will assist in obtaining the F-1 Visa and will deliver the best strategy necessary. Our firm offers individualized attention in order to provide the utmost, efficient service. We will be involved in every step of the process even if the client has made previous attempts unsuccessfully.