K-1 Fiancé Visas Attorney in Raleigh-Durham, North Carolina
Bring Your Foreign Fiancé to the U.S.
Let Our Firm Help Your Fiancé Obtain a U.S. Visa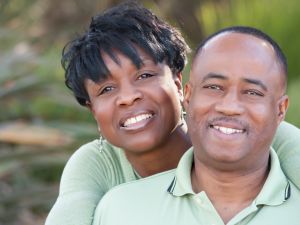 A K-1 visa is a visa issued to the fiancé or fiancée of a United States citizen to enter the United States.
You may be eligible to bring your fiancé(e) to the United States on a fiancé(e) visa if you meet the following requirements:
You are a U.S. citizen;

You and your fiancé(e) intend to marry one another within 90 days of your fiancé(e)'s admission to the United States on a K-1 nonimmigrant visa;

You and your fiancé(e) are both legally free to marry (this means you both are legally able to marry in the United States and any previous marriages have been legally terminated by divorce, death, or annulment); and
You and your fiancé(e) met each other in person at least once within the 2-year period before you file your petition. You may request a waiver of this in-person meeting requirement if you can show that meeting in person would:

Violate strict and long-established customs of your fiancé(e)'s foreign culture or social practice; or

Result in extreme hardship to you, the U.S. citizen petitioner.
The K-visa process is a very tedious process and, if not done correctly, will prove to be very expensive and emotionally draining. Let professionals who know a thing or two about immigration work on your behalf. At HLG, we will oversee your case and help in all aspect of your K-visa process, such as,
Filling your I-129F forms, mail documents, respond to RFEs, send inquiries to the USCIS, US Embassy, or Congressperson's office. Additionally, If there is any problem or delay with your case we know how to rectify it base on our experience and resources. At HLG we work on all kinds of immigration matters and therefore, we know what works and what doesn't. Give us a call today and let us aid in uniting you with your fiancé.