Deportation Cancellation Attorney in Raleigh-Durham, North Carolina
Stay in the United States Legally


Let Hudson Law Group, PLLC Help You Stop Your Deportation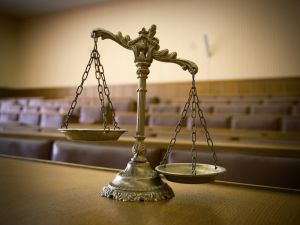 Entering or remaining in the U.S. unlawfully or being charged with immigration or criminal violations can land a non-citizen in deportation (removal) proceedings. When faced with deportation, it is crucial that you hire a knowledgeable and aggressive immigration attorney to fight for on your behalf. Attorney Hudson has successfully represented many individuals through the deportation process and can do the same for you. If you have been issued a "Notice to Appear" (NTA), which details the reasons that the government believes that you are subject to removal, give us a call and let Attorney Hudson appear in court on your behalf.
The removal process is generally initiated by a government agency, including U.S. Citizenship and Immigration Services (USCIS), Immigration and Customs Enforcement (ICE), or Customs and Border Protection (CBP). Call us if you or a family member have been arrested and detained by Immigration and Customs Enforcement (ICE) or otherwise received an NTA. We will advocate for the cancellation of removal as we assess possible defenses that may benefit you.
Fortunately for people facing removal, there are often many ways that an attorney can help. In fact, one of the primary rights of a person facing removal proceedings is the right to an attorney. Some of the more common defenses to removal include the following:
A person who has been here for a certain period of time and meets other requirements may be eligible for "cancellation of removal."

Some individuals may be able to assert U.S. citizenship by birth, even if that citizenship has not yet been recognized.

Individuals afraid of returning to their home country may be eligible for asylum, withholding of removal, or protection under the Convention Against Torture.

The vacating of past criminal convictions.

Other relief, such as application for permanent residency or for a U visa, for which the person may have previously been eligible if only he or she had sought legal advice previously.
Whether these or other defenses apply in your case is dependent on a number of factors. As a result, it is important for anyone facing removal proceedings to retain an experienced immigration lawyer as soon as possible.
​Call us today for help with your removal process.
Why Work with Our Firm?
Many lawyers offer deportation assistance, but as an immigrant to the U.S. himself, Attorney Hudson and the staff of Hudson Law Group PLLC understand the issues you're facing. A
HLG has worked with many clients, including individuals from Central America, who were put in deportation proceeding and we have been successful on all of those cases. We first advocate for immigration bond that allow the release of anyone in ICE custody to allow individual to regain the freedom while he navigates their matter in the Immigration Courts.
Based on experience, Hudson Law Group PLLC will fight vigorously to allow you to remain in the US by canceling your deportation.